Training
The Boston Group provides tools, resources and training to help you discover and build your markets to develop a successful practice as a financial representative.
You will receive initial industry and sales training as well as mentoring and joint work programs for hands-on experience. You will have access to on-line education resources for polishing skills and keeping up to date on industry information as well as exposure to opportunities for ongoing career education and advanced professional designations to increase your knowledge and reputation.
Fastrack Training System – The Fastrack Training System gives new representatives the confidence and skills needed to become successful members of the Northwestern Mutual Financial Network. There are three components to the system: Basics, Sales School, and Comprehensive Ongoing Representative Education (CORE).
Fastrack Basics provides you with background and knowledge to maximize your Fastrack Sales School experience and get you off to a fast start in the business. You will finalize your own personalized marketing plan and become familiar with field-tested sales language for use with prospects and clients. You will learn about insurance, finance, and sales cycle concepts; how to manage your activity; and Northwestern Mutual's products and traditions.
Your training will have a strong emphasis on the risk management stage of your clients' lives – success in your career rests on your ability to help your clients meet these basic financial protection needs. Wealth accumulation, preservation, and distribution build on this foundation to help you grow your practice and offers opportunities to work with network advisors and specialists.
Fastrack Sales School will help you build a foundation of knowledge in Northwestern Mutual's sales techniques, with an emphasis on the art of obtaining favorable introductions and comprehensive factfinding. At the end of training you will understand how to:

Prepare for prospecting, handle objections and effectively build relationships
Ask probing and challenging questions to uncover a prospective client's needs
Identify and understand a prospect's needs to help create unique solutions
Convey your conviction for our business and our needs-analysis process


Fastrack CORE is a three-part follow-up training curriculum that includes three training programs: Fastrack CORE, COREplus, and VIP CORE. These programs are designed to successfully impact new representatives' practices and inspire them to be career representatives with Northwestern Mutual. CORE and COREplus include non-variable topics ranging from product training and skill building to business management. VIP CORE reinforces the knowledge and sales skills needed to get properly licensed registered representatives off to a fast start in offering variable and investment products to their prospects and clients.
The Learning Network – Access to our online Learning Network provides quality, job-related training in a timely, consistent, and convenient manner. It encompasses many types of learning events, formats and materials. It uses familiar, traditional formats such as schools and seminars, books, CDs and DVDs, as well as new methods of learning that utilize technology, including online courses and exams, webcasts, and virtual classes.
Coaching and Mentoring – A variety of coaching and mentoring programs are also offered, including:
Record Activity Compared to Expectation Program (RACE) – These daily meetings with a coach during your first two months keep you on track.
Weekly Activity Coaching – These weekly programs assist you in developing sound sales and business practices (after RACE).
Weekly and Monthly Client Builders – These weekly and monthly study groups fosters the growth and development of your practice.
Internships – As full-time college students, interns generally work 15 to 20 hours per week developing business- and Client Building skills. In many respects, our interns follow the same process for establishing their careers as our full-time financial representatives.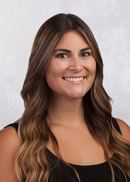 Leah N Palermo
Recruitment Coordinator
leah.palermo@nm.com
Office 617-531-9570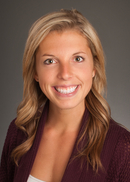 Kyeli Reinert

kyeli.reinert@nm.com
Office 617-531-9677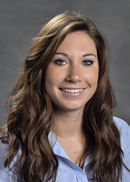 Kaitlyn M Diana
Director of Recruitment
kaitlyn.diana@nm.com
Office 617-742-6200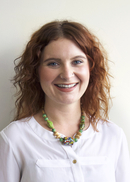 Kaitlyn L O Brien
Recruitment Coordinator
Office 617-742-6200