Management Team
Our business is about relationships, and we have a strong management team in place that understands this. They are committed to furthering the development of our financial representatives through training and guidance, so the representatives can establish enduring and solid relationships with their clients.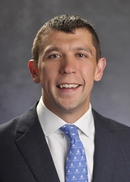 Aaron Miller, CLU®, ChFC®
Managing Partner
aaron.miller@nm.com
Office 617-742-6200
My Networks:
Aaron Miller,  graduated from the University of Connecticut Magna Cum Laude in 2003. He started his career with Northwestern Mutual in 2003 as a financial representative. He quickly moved into leadership, holding management positions of College Unit Director, Field Director and promoted to Managing Director in 2007 of the Northwestern Mutual Woburn District Office. Aaron was appointed Managing Partner of the Downtown Boston office in October of 2016. Aaron is a huge Boston sports fan and an active board member for Horizon's for the Homeless Children where he was the recipient of the Northwestern Mutual Community Service Award in 2015. Aaron and his wife Lauren, have two children, Bailey and Max. They enjoy spending time in their community, cooking, and relaxing at their beach house in Maine.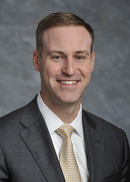 District Director
Office 617-742-6200
My Networks:
Adam Baur, CLU, ChFC, CFP graduated Providence College and joined Northwestern Mutual in 2006. In addition to being a Financial Advisor, Adam is the District Director of the Boston office. In this role, Adam is focused on developing high-performance new advisors and give them the coaching and tools needed to be a successful advisor long term. You can bet to find Adam on the golf course or on the mountain depending on the season in his spare time.  Adam and his wife Denise reside in Andover with their 3 children- Will, Ella & Brooke.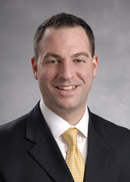 Managing Director
Office 781-246-4141
Jay Kalil, CLU, CLTC graduated from Merrimack College as a Finance and Economics Major in 2003. Jay was an Intern with Northwestern Mutual while at Merrimack and converted to a full time Financial Advisor upon graduation.  In addition to being a Financial Advisor, Jay is the Managing Director in our Woburn District office.  In this role, Jay is focused on the personal and professional development of other Financial Advisors.  Simply put, Jay's mission is to build dynamic, high performing teams by attracting and developing the industry's best advisors so that we can bring financial security to our communities.  Outside of work, Jay is an avid sports fan. He also enjoys growing, cooking and most importantly, eating food.  Jay lives in Winchester with his wife, Nicole, and their daughter, Jalyn.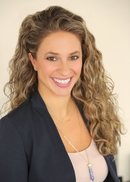 Nicole J Bernardo
Director of Operations
nicole.bernardo@nm.com
Office 617-531-9502
Nicole Bernardo joined Northwestern Mutual in 2008 upon graduation from Central Connecticut State University. Prior to her current role, Nicole spent 8 years managing a high producing personal production business for her now Managing Partner. Her primary role involved serving clients and overseeing day to day business operations.  In her role today as Director of Operations of the Network Office, Nicole leads the overall agency support services provided to financial advisors in the firm. You can find her wearing many hats on a regular basis while enjoying getting back to her early work roots talking through personal production efficiencies for advisors and their staff. Nicole takes pride in making Boston Downtown a great place to work by running the agency social committee and strives to keep the agency culture booming! Outside of the office you can find Nicole chasing around her two children Alex & Mila and searching for the warmest beach for her and her husband Keith to escape to during the cold winter months.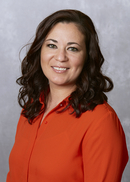 Janelle White
Director of Development
janelle.white@nm.com
Office 781-224-1630
Janelle joined Northwestern Mutual in 2010.  She is a graduate of Salem State College with a Bachelors of Business Administration and Finance. Janelle holds her Massachusetts life insurance license, as well as her Series 6 and 63.  Janelle is the Director of Development for Northwestern Mutual in Woburn and runs the training and development program for the office and coaching new Financial Representatives when they join the firm.  She lives on the North Shore with her husband Derek, two daughters, and their dog Bruschi. They enjoy traveling  and spending time with family and friends.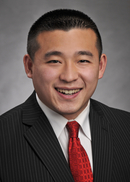 Office 617-531-9510
Leon Liu, graduated from Northeastern University Magna Cum Laude in 2012. He started with Northwestern Mutual in 2013 as a financial advisor. In addition to this role, Leon is also a College Unit Director in the Boston Office. In this role Leon spends his time developing and coaching the interns, while giving them real world experience as they complete our program. Outside of work, Leon is an avid sports fan. He enjoys playing flag football, golfing, snowboarding, traveling and trying new restaurants.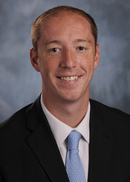 Field Director
Office 781-224-1656
My Networks:
Sam  began his career at Northwestern in 2009 as an intern. Sam set the record as the top producing intern in the history of the Wellesley agency. In 2010-2011 Sam was the number 1 new financial representative producer in the Eastern Region for Northwestern Mutual and he was honored in New York City at the company's regional meeting for this prestigious achievement. In 2013, Sam qualified for the Lives Leaders Summit conference for the first time which represents the top 5% of advisors across the company.
Sam is a Growth and Development Director with the Boston agency and currently runs a team of 7 advisors.  Prior to becoming a Growth and Development Director in 2014, Sam served as a College Unit Director for two years running the internship program in the Woburn Office.Sam is also a disability income insurance product specialist.  
Sam and his wife Katie live in Somerville and when outside the office, they enjoy travel, concerts, running marathons and spending time with friends, family, and their new puppy, Dylan.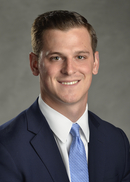 College Unit Director
Office 617-531-9541
My Networks:
Evan was born and raised in Connecticut and is a proud UCONN Huskey graduate. Upon graduating, Evan moved to Boston and joined NM Downtown in 2015. Evan spends the majority of his time serving the sales and medical markets. Evan is proud to be a member of the Big Brother Big Sister Organization for the last two and a half years. In his free time he enjoys golfing, snowboarding, being at the beach and relaxing with friends.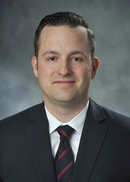 Field Director
Office 781-246-1010
My Networks:
Martin Connolly graduated from both The George Washington University with an English degree and Suffolk University Law School with a concentration in Trust and Estate Planning.  Martin joined Northwestern Mutual in 2014 full-time after interning his final year in law school.  He has twice been named the #1 advisor in the Eastern Region in his category and has qualified for Lives Leader Summit, recognized as the top 5% of advisors in the company.  Martin is a Field Director in addition to being a Financial Advisor, and he currently mentors new advisors to assist them in building their own financial planning practices. 
Martin and his wife Alessia have two boys, Sam and Teddy, and currently live in Gloucester.  They love living on the ocean, and depending on the day, you can find them on the boat or beach.  They enjoy spending time with family, travel, cooking, and being outdoors.
Allie O Hara

allie.ohara@nm.com
Office 617-742-6200
Allie grew up in Salem, NH and attended Southern New Hampshire University where she studied Communication and ran DII cross-country. Allie joined Northwestern Mutual in 2015 as a recruiter and found a passion for the internship program. Allie oversees the recruitment and development of our Top Ten Internship program. Outside of NM, Allie lives in New Hampshire with her husband Colin and their son Wesley. They love to stay active, travel, eat new foods and spend as much time together as a family as possible.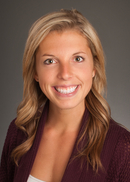 Kyeli Reinert
Director of Recruitment
kyeli.reinert@nm.com
Office 617-531-9677
Born and raised in Idaho, Kyeli graduated from Boise State University with a degree in Human Resource Management. She has been with Northwestern Mutual for 3 years, working in three different offices- Idaho, Colorado and now Boston. Kyeli loves her  job because she gets to work with some of the best people & also get too meet new people and hear their story every day! Kyeli and her husband Isaac love to travel, cook, hike and find a good happy hour!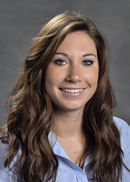 Kaitlyn M Diana
Director of Recruiting
kaitlyn.diana@nm.com
Office 617-742-6200
Katie Diana has been with Northwestern Mutual for 5 years.  She was raised in New York, and currently works out of a satellite office in San Diego CA!  Katie graduated from Bryant University in 2010 with a degree in Marketing.  Outside of the office Katie loves to travel and meet new people.

Office 781-224-1647
Taylor grew up in North Andover, MA, and attended Thomas College in Waterville, ME where he  developed his passion for personal finance and entrepreneurship. Upon graduating in 2012 with a BA in Business Management he knew he wanted a career that provided him the opportunity of "being his own boss" while simultaneously helping his community. Today, Taylor runs his financial planning practice out of Woburn, MA and feels there is no better feeling than coming home at the end of the day knowing he made a difference. When he is not working with clients, Taylor enjoys staying active with activities such as skiing in the winter and playing on a softball team in the spring and summer. In addition to these, he tries to pay as much golf as possible when the weather allows it and loves to meet with clients on the course whenever they share that same passion.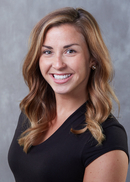 Financial Advisor
Mobile 978-490-5044
Heidi joined Northwestern Mutual in 2013 after graduating with a degree in Marketing & Communications.  She was joining a very much male dominated industry, but had a passion for paving the way. Heidi's vision has always been to recruit other women to this limitless career, which has led her to become the first female advisor at Northwestern Mutual—Boston to not only become a Field Director but to lead a team of women advisors.  Heidi's passion is coaching other advisors and clients to their goals—personally, professionally & financially. Her values are Commitment, Empowerment, and Authenticity, and she is focused on demonstrating these on a daily basis. 
She is a self-admitted "foodie" but also maintains a very strong background in fitness. She trains to compete in fitness competitions & takes her diet very seriously. In her free time, Heidi and her dog, Cooper take trips to the beach.